About
Britannia has been offering this popular recreational spring soccer league to children on the Eastside of Vancouver for 24 years!
The program introduces players to soccer and helps kids develop their skills and sportsmanship. Registration includes playing soccer games in the sunshine on Saturdays at Empire Bowl, Hastings Park, a World Cup country t-shirt, team photo and other great surprises! The program has become a springtime ritual at Britannia as well as a weekly social and community gathering.
Staff
The mission of the Britannia Micro Footie Soccer program is to provide a safe and fun recreational soccer program that helps to develop children's knowledge, skill and attitude toward positive involvement in soccer and sport, in general. The overall goal of the Britannia Micro Footie Program is to create an organized, accessible physical activity for all children and youth in the community.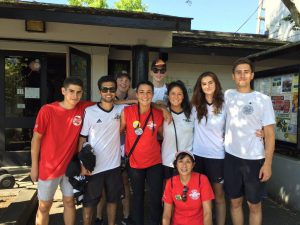 Our volunteer Coaches involved in Micro Footie promote fair play, giving a total effort, while also respecting self, teammates and opponents. In addition, the Micro Footie league intends to foster a love of sport and physical activity through fun and enjoyment of team soccer.
Most of our amazing staff & field supervisors are Micro Footie grads! Many of them started with the program as players from the tender age of 4yrs and now stay involved by coaching & supporting the next generation of players & fans. For our 2017 field staff line-up, visit our "News & Events" blog.